Improve persistence
with personalized, career-focused academic advising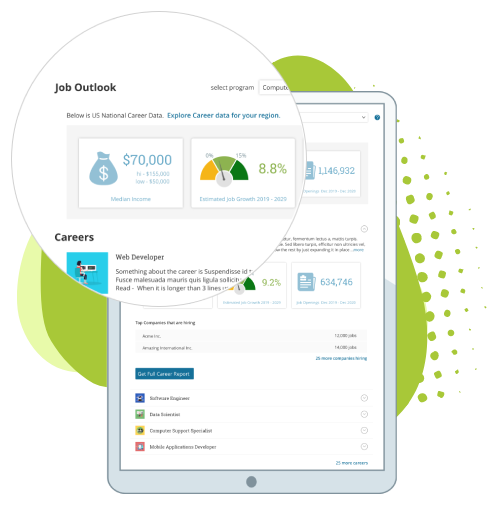 Personalized Advising App For Learners
Mitigate high caseloads with a self-advising app for students to track their progress in real-time
Explore programs in the context of careers to make informed major/minor choices
Visualize credit progress and degree completion requirements
Track skills progression and professional certifications against career goals
Explore relevant internships/apprenticeships and co-curricular activities
Share and collaborate with advisors on a holistic plan
Career Focused Academic Advising
Powerful Advisor tools
Improve FY Advising by bringing a strong career focus to academic advising.
Enable students to explore labor market info for their program interests
Showcase guided pathways, employer tracks and alumni pathways
Facilitate discovery of internships/apprenticeships and co-curricular experiences
Push personalized recommendations to students using slack-like channels
Integrate with existing campus systems (SIS, Degree Audit, Case management & Career Services)
Use directly within your Pragya Advisor dashboard, or integrate with your Case Management or advising solution.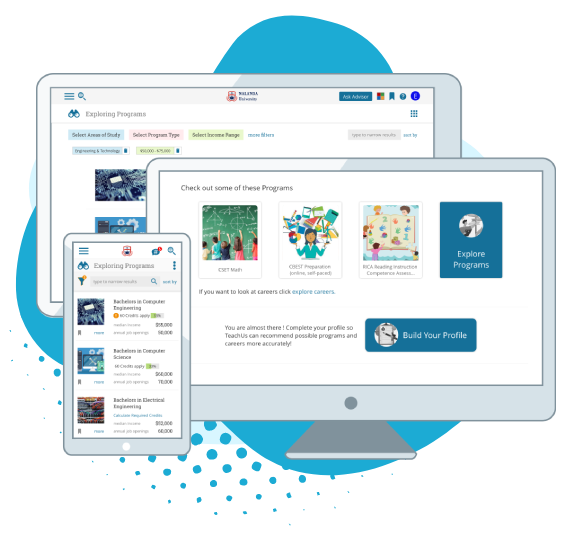 Included with all Pragya solutions
Deep Insights into learner progress and interests
Deep Insights & AI-augmented analytics
Unlock insights into student needs, interests, goals, engagement.
Track individual student progress, performance and engagement on one dashboard
Track skills development based on NACE competency and Burning Glass frameworks
Insights on individual student interests and goals
Analytics on program / course choices and career trends